New News Story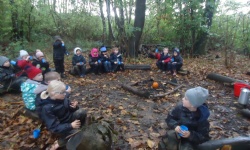 Forest School is a HUGE hit for Nightingale!
Nightingale have been taking part in Forest Schools with their teacher Miss Honey.
You can read more on the website - Look at Our Learning page..... Outdoor Learning, here you can read all about our brilliant experiences and see some photos too!