Super Netball Winners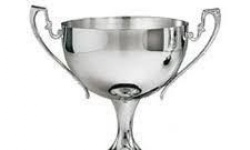 One of our amazing netball teams played in a local final against St Joseph's School last night and won. Both teams showed great sportsmanship and played fairly. Now our netball team will be playing in the KENT finals.
Our netball club have shown great commitment to the game, with weekly practices. Recently, Miss Fryer took a group from the club to the local competition. From here they made their way to the local finals which were held here on Wednesday Evening. Both teams played well and showed grit and determination. Eventually Cecil Road won 6-3. Well Done to the whole netball club and a huge thanks to Miss Fryer for coaching and supporting them.