Cecil Road's Got Talent Winner Announced!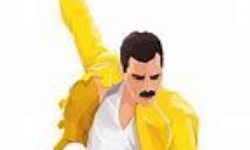 On Thursday evening friends and family joined us to celebrate all the talent that we have at Cecil Road Primary and Nursery School.
Children from each year group auditioned for a place in CRGT - eventually the organisers whittled it down to 18 amazing acts. The children rehearsed at every opportunity in the school day and staying late after school to ensure they put on a fantastic show for friends and family. The night was pure entertainment with singing, dancing, cupping and rapping - making the judges decision very, very difficult.
Eventually a decision was reached: 1 winner with 3 runners up:
Winner of Cecil Road's Got Talent 2019 - Toby (y3) with his version of Radio Gaga - this young man had the crowd clapping along as he strutted his stuff on the stage.
Our 3 amazing runners up were:
Sienna & Willow (y2) - dancing
Sophie (y2) - singing
The Cupsters (Y2, Y3 and Y6 - Danaya, Amanpreet, Vesta, Harleen, Jade and Evie) - cups, clapping and singing.
A huge thank you to the MC's on the night (Ria & Sarina) who kept everyone on track and made everyone laugh.
Also a huge thank you to the staff that organised and supported this event and to all the friends and family who came along to support the children.