Values Celebration Assembly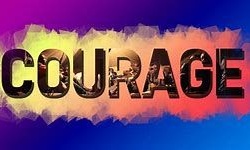 Today we celebrated our amazing children! Read on to find out more...
VALUES
A child from each class was awarded a COURAGE certificate today - the photo above shows some of our amazing children who have shown courage over the last week. Each child's reasons for receiving the award was shared by a member of staff.
OUT OF SCHOOL celebrations:
Lots of child shared their Reading Award from the Summer Library Reading Challenge - well done everyone.
We also celebrated a y6's commitment to her football and a y5 achieving grade 6 in her gymnastics.
ATTENDANCE - another great week both GHANDI AND DICKENS who achieved 100% attendance last week so will be non uniform on Friday.
We launched our new attendance drive which will run until 16th October - the class with the best punctuality and attendance will win a trip to the cinema!
BE ACTIVE
Today we launched our March on Monday campaign to encourage everyone to walk to school on Monday's! Every Monday we will celebrate who walked to school!
HOUSE POINTS
This week's winner was DOVER - Well Done Everyone in Dover!
Well Done to everyone for a fantastic start to the year and we look forward to celebrating lots more over the Year!