Time to reign Norfolk lakes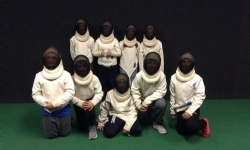 Day one in Norfolk and it was definitely raining!
We eventually arrived in Norfolk Lakes and after lugging all our luggage into our rooms and discovering that we were stronger than we thought, we were off to hit that bullseye!
We were given a tour of the grounds, where we discovered that we had a little football pitch and some fun and games including a fussbol table! After this we split into our groups and were off on our first activities.
During the first activity, group one put on their blindfolds and were off... in various directions . Whilst group 2 were required to use their teamwork skills to complete different tasks... to me to you! Group 3 were able to practise their aim through archery. Which left group 4 to relive their forest school experience by building a teepee... no one was too tents!
After this we had a delicious dinner and some free time. We tried to play football but the weather was no longer on our sides so it was back to the dugout (our rooms). Then we got ourselves ready for our final activity for the night.
Group 1 went on a scavenger hunt in the dark! Group 2 were able to do archery where they aimed for the skies... well the ceiling! Group 3 were also in the outdoors, orienteering and reading maps... which was a challenge in the dark and rain! The children did preserve! Group 4 were fencing.... not with wood but using foils! Lunging and parrying all evening.
We are all so tired and ready to hit our beds in order to be up bright and early. We look forward to seeing what tomorrow brings... hopefully it's better weather!