Penultimate Day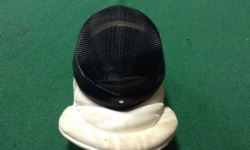 Although we are sad that we will be leaving tomorrow... we still had ourselves an amazing day!
Energy levels were running low today, as everyone was so tired from all the activities yesterday (including the teachers). But we all picked ourselves up, had breakfast and got ready for a jam-packed day!
Group 1 and group 2 alternated activities; completing fencing and low ropes. When fencing there was a lot of back and forth but they managed to parry their opponents well. They then worked with a partner to complete the low rope course where they were balancing, walking and climbing and that was just to get to the course!
Whilst group 3 and 4 were off having fun whilst kayaking. They had to play evolution games where some went from a bunny rabbit to a brick (don't ask). They also player zombies and sharks and fishes. DISCLAIMER: There were no real sharks just children in boats! They all thoroughly enjoyed this activity... until their arms started to ache! Many faced their fears and conquered the water!
After this, group 3 went on to complete a scavenger hunt, where they were completing riddles to find letters around the centre. They were also accompanied by various pictures like beans, jelly and avocado! After this they went to put up a tent during camp craft. They worked as a team to erect a tent and decide what items would be required when camping in different place.
This left group 4 to use their brains to complete various puzzles and riddles that they were faced with. They were able to work well as a team because they learnt that 10 brains were better than 1. They then completed the low rope course and even managed to complete one-legged challenges!
After another superb dinner, all the groups went off and completed different activities. Group 1 were orienteering and trying to locate clippers to create patterns onto paper. Group 2 and group 4 completed a scavenger hunt that was accompanied by many puns that were pun-ishingly bad! Which left group 3 to face their fears and reach up high when completing the climbing wall!
We are now all packed up and ready to leave in the morning! Packing our suitcases was like having to squeeze into our wetsuits... not easy at all! Let's just hope we've all got our clothes! We are looking forward to tomorrow morning where we do two activities and then head back! See you soon Gravesend!