New News Story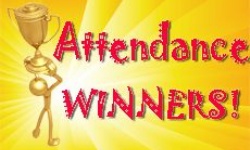 Attendance Winners for Spring into March!
Everyone has been working very hard to attend school everyday and the competition was very close!
On Friday we announced the winners with the best attendance in March.........
the winning class were ATTENBOROUGH!
They are all very excited about our bowling trip on Tuesday! Well Done Attenborough and everyone at Cecil Road Primary and Nursery School.