Happy 2020 - Welcome Back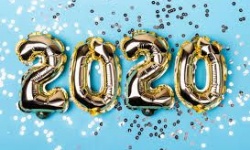 A huge welcome back to everyone and welcome to 2020. We look forward to working as we know 'Together we achieve more' and this will be our value of the term COOPERATION!
Today our Marvellous Monday assembly celebrated 2020 and all the exciting things we have to look forward to together.
We learnt about the importance of cooperation to help each other to be the best we can be. Including a quick game of tug of war!
The children celebrated as they were told that our visitor from Ofsted last term was very impressed with the positive attitude to team work exhibited by children, staff and parents - proving our motto 'Together we achieve more' is what we do!
We look forward to an exciting 2020!