Dodgeball Dramas for Year 5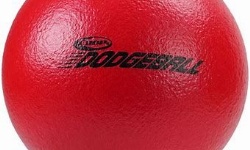 This afternoon the children in Year 5 took part in a in house Dodgeball session with our Sports Partners Take Pride.
The Year 5 children were given the opportunity to take part in a Dodgeball session this afternoon with Take Pride, our children showed real sportsmanship and enjoyed the competitive nature of the game.
The hall was filled with laughter and of course lots of dodging as the children learnt the rules and applied these in a fun tournament. The children had to keep their wits about them whilst being accurate with their aim!
Everyone had a great time and a huge thank you to Take Pride.