Home Learning April 2020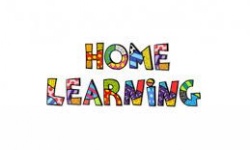 We hope you are all in good health and have been keeping safe! Welcome to Week 1 of Home Learning!
Usually we would be entering Term 5, hearing the children tell us all about their Easter holidays - but instead we are all doing the right thing and staying home to stay safe! The staff are all missing the children and their stories whilst adjusting to this new way of learning.
As stated yesterday by Gavin Williamson MP we have no confirmed dates for returning and therefore we are beginning to set up a system for Home Learning during this uncertain time.
To support our children and parents the staff have created weekly learning sheets with suggested learning activities to be completed at home. These can be found in the Children's section of the website in Home Learning 2020, there are also emails if you want to email in your work or questions in relation to this.
Remember to keep checking our website, Facebook page @ Cecil Road Primary School and our twitter feed @CecilRoadSchool for updates.
The BBC now have a selection of programmes to support your child's learning at home which we would encourage you to take a look at to help your children.
Please keep safe and take care - Together we achieve more