It's so good to see you!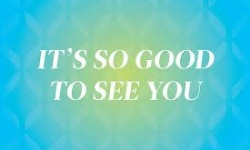 A huge 'HELLO' to everyone and a huge welcome to this school year!
It has been amazing to see you all in school for the beginning of Term 1. A huge thank you to all our parents, you have been great and have followed our one way system and staggered timings to ensure we all keep as safe as possible.
But the biggest THANK YOU has to be to the amazing children of Cecil Road.
Wow! Your children have been fantastic making sure they wash their hands, follow the new rules regarding bubbles and the changes to our timetables. They have refilled our classrooms and playgrounds with laughter and made the whole staffing team at Cecil Road feel very privileged to have the opportunity to work with such amazing children.
Remember if you need us or have a query; please don't hesitate to call (01474 534 544) or email the office. office@cecilroad.co.uk