Celebrating Black History Month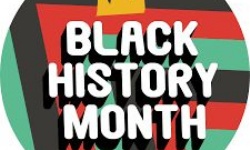 This term we have used our Wednesday virtual assemblies to learn, reflect and celebrate figures in Black History.
We have learnt why we celebrate Black History Month and when we celebrate it. We have talked about being different and how lucky we are to be at Cecil Road working together to achieve more and how in history it might have been very different.
We have looked at lots of historical figures and the impact they have had on our lives day, and in the ways they have inspired us. We have celebrated Black History Month both in class and our assemblies.
We have learnt about different people such as:
Mary Seacole
Mary Bowser
Nelson Mandela
Jesse Owens
Rosa Parks and many more.
We have also been reflecting on how we maybe different on the outside but we are not different on the inside and therefore we need to be treated equally by all.