Welcome to 2021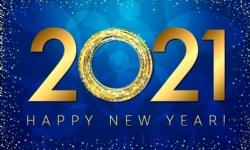 A huge WELCOME to 2021, and although the school term hasn't started as we would have liked it, we are thrilled to see so many of you logging on in the morning and sending in your home learning.
The government have announced that schools will be closed to most children from January 2021 till at least February half term. This is part of a third national lock down.
The government released guidance that only vulnerable children and children of key workers are currently allowed to attend schools for face-to-face learning, and early years settings such as nurseries will remain accessible.
If you fulfil the requirements for a place in school please contact the school office Office@cecilroad.co.uk
We are now setting up our Remote Home Learning and look forward to working with the children and families although in a very different way.
A huge thank you for your support during this difficult time - Together We Achieve More.