Welcome Back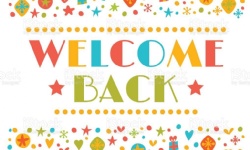 We are so pleased to be welcoming everyone back to school today.
It was a joy this morning, seeing everyone arriving in school. Each year group will be remaining as a bubble to ensure we are all keeping safe and we are still prompting lots of hand washing.
We would be grateful if you could please continue when you are on school site to wear a mask and maintain social distancing. Thank you for your continued support.
Please keep safe and if you need to speak to a member of staff please don't hesitate to call the school office for a call back on 01474534544 or email office@cecilroad.co.uk.