Our value this term: CREATIVITY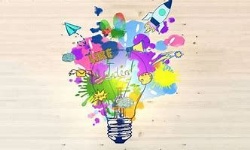 Welcome back!
This term we will be celebrating our value CREATIVITY in our celebrations assemblies. Mrs Quigley shared an assembly with the children last week about creativity and this week we begin our celebration assemblies.
Creativity is the use of imagination or original ideas to create something. Over this term we will be exploring the amazing ways our children use their creativity in and out of school. This could be creating something such as a piece of art or sculpture or using original ideas to solve a problem.
If your child wishes to celebrate something they have achieved outside of school, please ask them to share with their teacher on a Monday or bring in something to share.
We look forward to seeing all the children in our assemblies.