Fantastic First Day!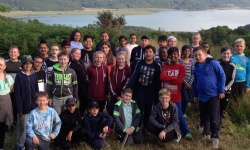 Having arrived early at the centre the children have enjoyed an afternoon exploring.
Our first activity - orienteering - has allowed us all to familiarise ourselves with this magnificent setting and find our way around the centre. After a delicious dinner, we set off for an evening hike and are now relaxing back at the centre and are excited for what tomorrow will bring.