Emotional Well Being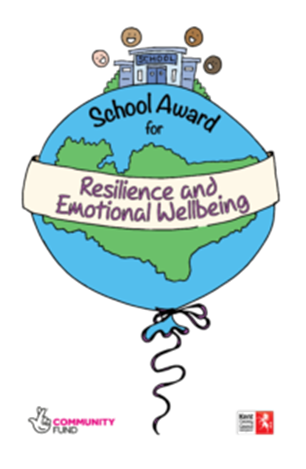 We are very proud that Cecil Road have been awarded 'The Kent Award for Resilience and Emotional Wellbeing'. It is a recognition of a school and community settings' commitment to developing their whole setting approach. The Award is given by Kent County Council and The National Lottery Community Fund. https://kentresiliencehub.org.uk/schools-and-communities/
At Cecil Road Primary & Nursery School we recognise that a child's emotional health and wellbeing influences their cognitive development and learning, as well as their physical and social health and their mental wellbeing in adulthood.
We work hard to ensure that our children and their families are well and happy members of our community.
We aim to:
• Listen
• Encourage
• Help
• Support
• Care
• Talk
• Be interested
• Be role models
• Be professional friends
• Signpost
A member of the Wellbeing Team is on duty in the playground every morning and afternoon. If there is anything you are worried about feel free to approach any of the team.
Our Emotional Well Being Lead is Hannah Day.