English - Writing
Subject Leader: Miss A. Fields
Intent
Our school's writing curriculum intends to develop and inspire our children in all aspects of the English curriculum, from spoken language, reading comprehension and writing composition. Through immersing the children in various writing genres, they will begin to learn and understand the different forms of writing, using the skills and knowledge in which they acquire throughout the years. These skills will naturally form independent writers, who have the writing stamina to support them in further education.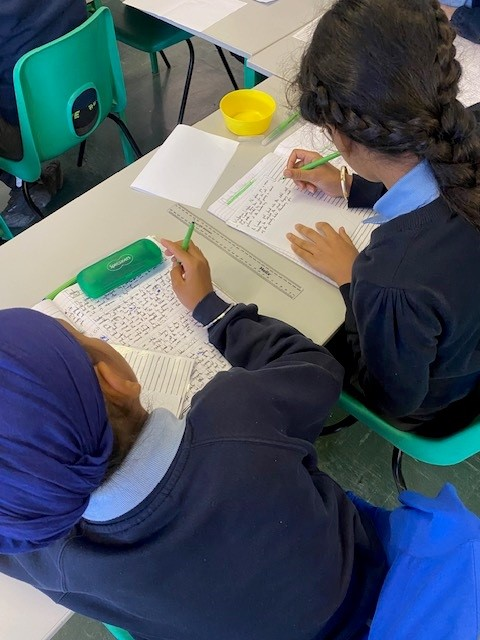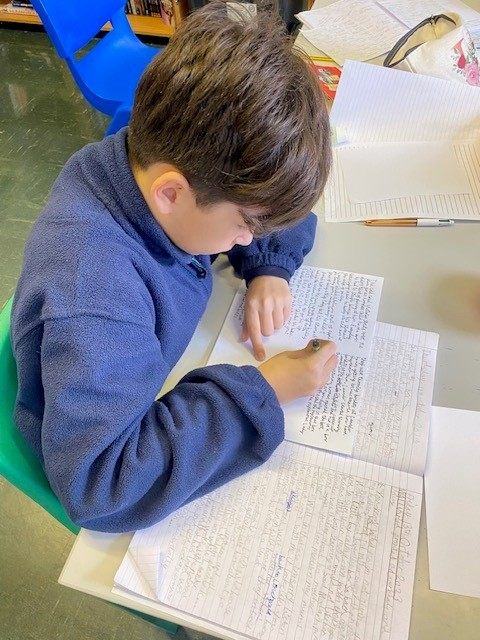 Implementation
We plan and teach a curriculum that is broad and balanced through different themes, topics and genres to motivate our children across the key stages. Our writing units are taught through our learning journey approach. High quality text examples are used so our children always understand the purpose of their writing and have a clear knowledge of what outcomes are expected. They will be explicitly taught the skills required to achieve their writing outcomes and are given sufficient time to apply these skills independently to their writing. High quality vocabulary is taught, which is carefully selected by our teachers to support creative writing and ensuring the children have a range of vocabulary to support the purpose of their writing. All children are consistently encouraged to edit and improve their work, through using a variety of resources available within our classrooms. To help support children with their learning at home, all children have access to Doodle, a learning platform where weekly English homework will be set. Homepage | DoodleLearning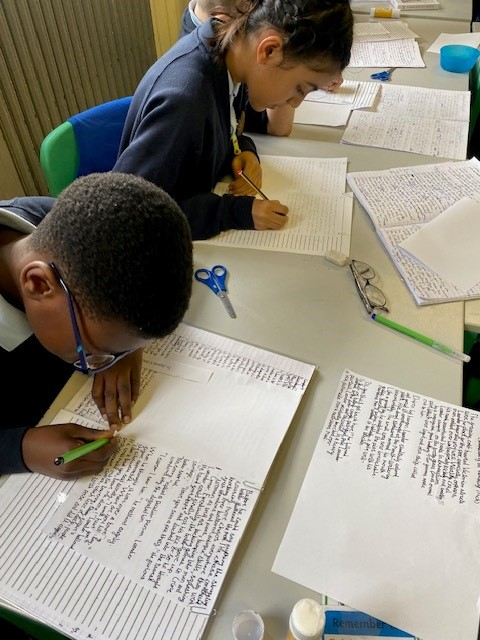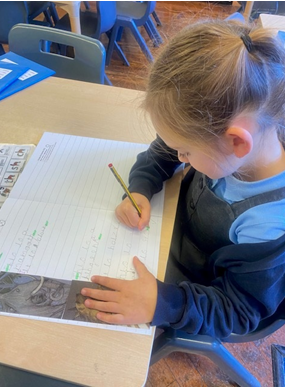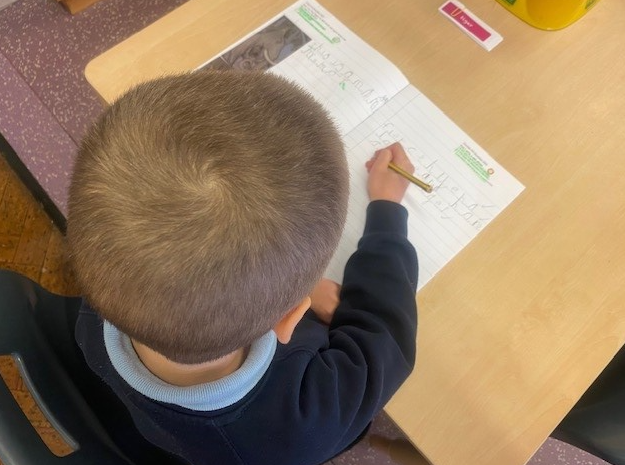 Impact
Our ambitious curriculum helps children to become life-long writers, who are willing to take risks, learn from mistakes and have the ability to approach writing tasks with a strong skill set and varied bank of vocabulary. These qualities help our children in future education and support them in all future experiences.