French - MFL
Subject Leader - Mrs L. Picciola
At Cecil Road we teach modern foreign languages to support the understanding of a multicultural world. We have chosen to teach French. It is the official language of the United Nations, the European Union, UNESCO, NATO, the International Olympic Committee, the International Red Cross and international courts. It is the only language spoken on 5 continents of the globe, and is a language that our pupils may experience should they travel to other countries.
Intent
It is our intent at Cecil Road Primary School to provide all our children with a high-quality education in Modern Foreign Languages (MFL), which develops a genuine interest and positive curiosity about foreign languages and cultures. Our core language taught at Cecil Road Primary is French. However, we strive to provide children with opportunities to experience a range of other languages. We value the importance of understanding the wider world and our curriculum helps children develop an awareness of cultural differences in other countries. Our aim is to ensure that by the end of our children's primary education, they have acquired an understanding of both spoken and written French, confidence to speak in French with others and know how important other languages can be in their future.
Implementation
At Cecil Road, children in KS2 progressively develop skills in French through well-planned lessons using the ilanguages curriculum. Children acquire, use and apply a growing bank of vocabulary, language skills and grammatical knowledge organised around age-appropriate topics and themes. Cross-curricular topics allow French to become embedded in children's learning. Our children learn through active participation in actions, rhymes, stories, song, grammar focus, video clips, sentence structure, dictionary work and may other creative ways to extend, embed and combine language skills.
Pupils will continuously build on their previous knowledge and skills in listening, speaking, reading and writing, as they progress in their French language learning journey through the primary phase. Previous language will be recycled, revised, recalled and consolidated whenever possible and appropriate.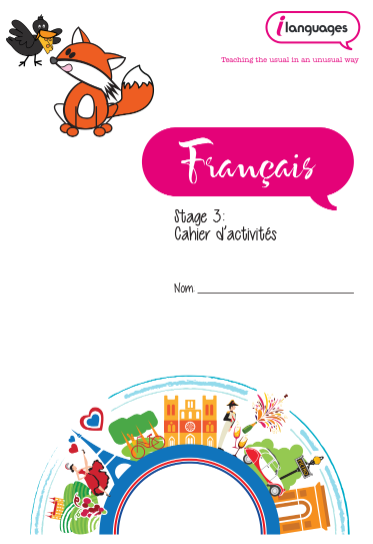 Impact
Our children will develop a love of languages and a willingness to experiment and learn new languages, developing confidence to speak, ask questions and communicate with others.
They will understand and respond to spoken and written languages and develop authenticity through correct pronunciation and intonation.
Working with our trust secondary school ensures our children are ready for their next journey of languages at secondary school.