OFSTED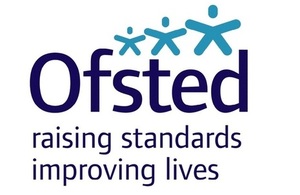 We received our last visit from OFSTED in December 2019.
The outcome from our Inspection 8 visit by Ofsted was:
Cecil Road Primary and Nursery School continues to be a good school.
We are all very proud of our school, children, staff, families and local community and the outcome from Ofsted in December 2019 - proves our motto :
Together we achieve more - is right we do achieve more together.
Some of the highlights from the report were:
Pupils enjoy their time at school. They are well looked after and kept safe. The school is a friendly and welcoming place to be where 'everyone looks out for each other.
Pupils enjoy the many opportunities that the school offers. These range from a wide variety of sporting activities, looking after their mental health, understanding how to eat healthily and learning practical skills such as changing a bicycle tyre and fixing a puncture.
Pupils' attendance overall has risen and is now above the national average. They listen carefully to their teachers in lessons and move around the school sensibly. Pupils play well together at social times, enjoying different activities such as 'space hoppers'.
This popular school is well regarded by parents and carers, staff and the local community. They say it is a place where 'everyone gets involved'.
To read the full report please click here : https://reports.ofsted.gov.uk/provider/21/118258